Casa Maya is a Beachfront Guesthouse. Currently, we have accommodated 8 rooms or studios for guests.
We have rooms with capacity ranging from 2 persons up to 8 persons. 
All rooms have air conditioning and a private bathroom with hot water. 
Not all rooms have the same features. Please find an overview below of our rooms and their characteristics. 
Some rooms have a fully equipped kitchen, others don't have a kitchen, but guests can use the communal kitchen. Rooms without a kitchen have a small fridge to keep food or drinks and a water heater to make coffee or tea. Most rooms offer a spectacular view, however those on the ground floor don't. Our rooms do not have TV!
Prices are for lodging only and do not include breakfast. Casa Maya offers meals on request. Aida – our hostess – will be happy to prepare delicious meals. She is a professional cook.
Casa May also offers ample parking space for up to 8 cars.
Enjoy Your Stay!
| | Room 001 | Room 002 | Room 003 | Room 004 | Room 101 | Room 102 | Room 201 | Room 202 |
| --- | --- | --- | --- | --- | --- | --- | --- | --- |
| Floor | 1 | 1 | 1 | 1 | 2 | 2 | 3 | 3 |
| Max. # of persons | 2 | 3 | 6 | 2 | 6 | 6 | 2 | 2 |
| Queen beds | 1 | 1 | 3 | 1 | 3 | 3 | 1 | 1 |
| Individual beds | 0 | 1 | 0 | 0 | 0 | 0 | 1 | 0 |
| A/C | | | | | | | | |
| Full kitchen in room | | | | | | | | |
| Full shared kitchen | | | | | | | | |
| Refrigerator | None | Small | Big | None | Big | Big | Small | Small |
| # of bathrooms | 1 | 1 | 2 | 1 | 1 | 1 | 1 | 1 |
| Warm water | | | | | | | | |
| Ocean view | | | | | | | | |
| Base price (2 persons) | $30/night | $30/night | $45/night | $30/night | $45/night | $45/night | $45/night | $45/night |
| | View Room | View Room | View Room | View Room | View Room | View Room | View Room | View Room |

Choose your room
Check availability
Make your reservation
Pay online (Credit or debit cards, PayPal or Zelle)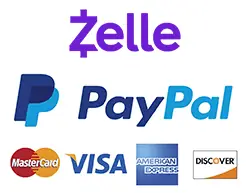 Choose your room
Check availability
Make your reservation
Pay online (Credit or debit cards, PayPal or Zelle)